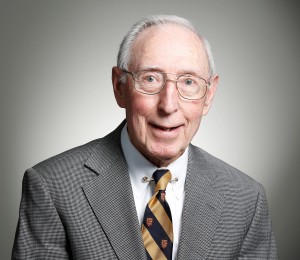 Of Counsel
email:  

vquinn@hn-colaw.com
direct:  303 860 7248
Mr. Quinn was a partner with our firm under its previous name, Cockrell, Quinn & Creighton, from 1961 until 2007, continued his practice as Of Counsel to Waggener & Foster LLP, and now continues as Of Counsel to Hoffman Nies Dave & Meyer LLP.  He has practiced in the areas of non-profit corporation law, real estate, probate and trust, elementary, secondary and higher education and public pensions. He is a member of the Denver, Colorado, and American Bar Associations.
In 1977, he was elected a member of the American College of Trust and Estate Counsel, an "invitation only" organization of trust and estate practitioners, and is also a member of the National Association of Public Pension Attorneys. From 1970-1971, Mr. Quinn was Chairman of the Colorado Bar Association's Section of Corporation, Banking and Business Law. He was president of the Law Club of Denver 1970-1971. He served as a trustee of the Iliff School of Theology for many years.
Mr. Quinn is a Colorado native. He received both his undergraduate and law degrees from the University of Colorado.